TESTIMONIALS
COMMERCIAL PRINT INTENSIVE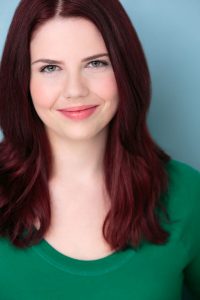 The Commercial Print Intensive is one of the best investments I've made for my career. I learned more about this part of the industry in 6 weeks than I've learned about somethings in years of classes. I went in to the class with almost no knowledge of this field and I left feeling confident about pursuing commercial print as a viable source of income. Thank you to Scott Powers Studios for another successful and informative 6 weeks!
-Nicole Shaw
When Scott first said there were opportunities for me in Print, I said 'Really?'. Not only had I never considered it, I couldn't imagine it. Once I realized what I didn't know, I realized there was more I needed to know.  I attended the Print Forum, shortly after I starting working with an agent and next thing I knew I had my first gig. Now that I was officially working in print I wanted to learn more so I enrolled in the Commercial Print Intensive.  This class helped me realize how to expand my perception of where I could work in print and provided me the insight and working knowledge that normally would have taken me a year or years to learn. What I learned has been a great resource and advantage as I attend go-sees and shoots. As an actor print not only offers supplemental income, it is another platform where I can exercise my storytelling craft, a picture speaks 1000 words.
-Rocky Lizardi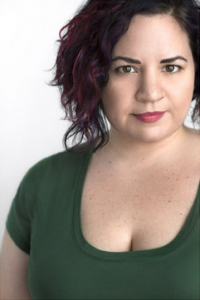 ---
TESTIMONIALS
COMMERCIALS
"I just wanted to say thank you for a wonderful 6 weeks of the Commercial Class with David Elliott, David Bellantoni, and Kathy Searle. I really enjoyed myself each week and gained so much invaluable information about 'the biz' that I really needed to hear.The class itself was structured very well, and the industry guests who you brought in were a perfect fit. Each of them were extremely personable and easy to talk to, and I felt very comfortable asking questions and having conversations with them. Also, the small class size was amazing! It really makes all the difference. Additionally, I am grateful for your warm, caring attitude and helpful advice about the industry as well! I felt very personally supported by everyone in the room and can't thank you enough for such a wonderful experience."
-Nicole Sheehan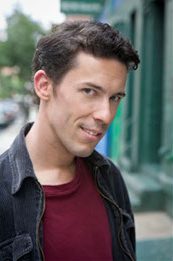 I really enjoyed my class experience with the instructors. I learned a lot, and enjoyed honing my skills through various types and styles of commercial auditions. I am sure these lessons will pay off one day soon!
– David Thorton
The Commercial Class at Scott Powers Studios is great. Class sizes are just the right so you can receive the one on one attention and still work in a group setting. Being able to work in front of multiple veterans in all walks of the business helped me discover who is looking for what from the audition room to shooting on set. This is a great class to take for making new connections or for working to break into the world of commercials
– Alex Kafarakis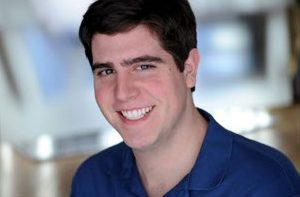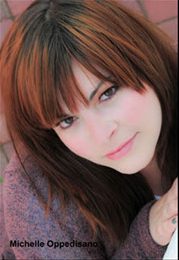 "The On-Camera Commercial Class was an awesome way to learn the basics of commercials. This studio uses real working professionals in the industry, and I left with the confidence and information I needed to move on to the next step. I'll definitely be coming back to Scott Powers Studios!"
– Michelle Oppedisano
I am a beginner in acting and have taken several classes at Scott Powers Studios. I can't say enough about Scott Powers and the incredible encouragement he and the teachers have given me. Being in the same class with several highly trained actors, Scott has continually looked out for my best interest and given me the insight and support to continue on, even at my beginning level. The teachers are renowned agents, directors, and coaches, and they have all been equally as encouraging and supportive. I feel very welcome and at home there and I definitely plan to continue participating in more classes and seminars
– Andrea Lynn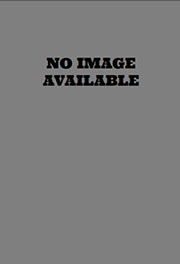 ---
TESTIMONIALS
THE REAL DEAL PROGRAM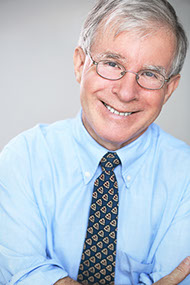 A great opportunity to audition, get thoughtful actionable feedback, and begin to develop relationships with 8 Industry people who genuinely want you to succeed. More than worth my tuition investment.
– Rick Johnston
Recently, I attended Scott Powers' Real Deal Course. I met several agents, casting directors, producers and managers who are 'A-listers' in the industry. An intimate setting was created, and each industry shared personal stories and information that caused me to rethink my strategy for moving ahead in my career. I also performed for each of these industry professionals and received valuable feedback. My career is in fast-forward because of the information received. Time well-spent.
– Christine Smith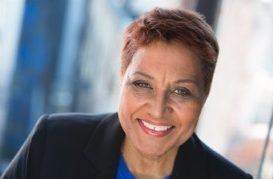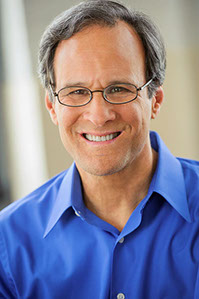 Extremely honest and useful information on how to stand out and succeed in this business, as well as, great feedback on our class auditions made this a very worthwhile and informative class.
– Dr. Stu Silverberg
One of the most enjoyable aspects of the "Real Deal" was being able to meet / audition for the industry guests that included agents, casting directors, producers and managers in a relaxed atmosphere. Actors had the opportunity to ask industry questions in what really was a judgment-free zone. The best feature (in my opinion) was the one-on-one with each industry guest held after the auditions. There, we received helpful feedback as well as the contact information with which to forge a future relationship. All in all, it was a very worthwhile and interesting class.
– Rachel Marcus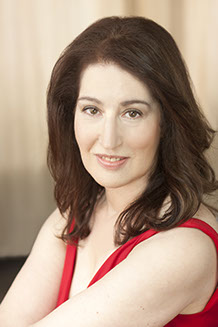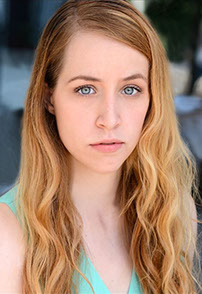 The Real Deal definitely allowed me to understand the business side of my career. It helped me to identify those things that both hinder and set me apart in the industry, and showed me what I can be doing to move forward within the industry. Thanks so much!
– Chelsea Krause
---
TESTIMONIALS
AUDITION TECHNIQUE
Great opportunity for the actor serious about improving their craft – to see themselves on video within one day of class, and to get feedback on key improvements.
– Carol Fritz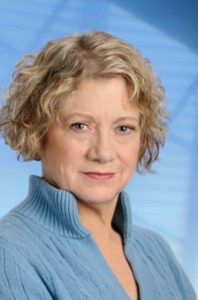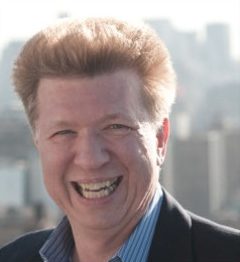 When I was the catering chef for movie stars on sets, I really saw a lot behind the scenes with the way things worked. I then stumbled on to Scott Powers Studios and this class with Jenevieve Brewer. I was impressed with how Jenevieve really gets the most out of the actor. She really takes a genuine interest and pulls the plugs to get the actor to dig deep for the performance. We don't see it in ourselves. We need to have somebody who doesn't know us to get it out of us. Jenevieve does just that and I have found my on camera acting legs because of Jenevieve's direction and support. I highly recommend doing whatever you need to do to take at least two classes with her.
– Dean Kropp
I have been a student of Jenevieve Brewer for close to three years. Jenevieve has the ability to bring out the best in a student. Frankly, I was quite surprised with what she brought out in me. I have attended many similar classes and Jenevieve's has proven to be the most effective
– TJ Kesolits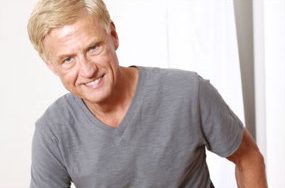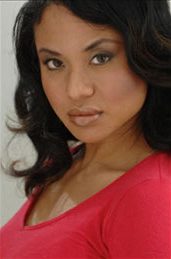 Acting had been a lifelong dream of mine. But with Jenevieve as a teacher, she inspired me to continuously reach for my goals. I can see the techniques that I have learned in this class. It is the base of my career. Working with Jenevieve has been a wonderful, exciting and a real learning experience.
–Marie Hilaire
I've taken several of Jenevieve Brewer's classes at Scott Powers Studios over the past year and found it to be most effective in developing my acting skills, especially by preparing me for auditions. Her keen intuitive adjustments make a difference in each monologue, and brings out the best in every actors ability. It's a pleasure to work with Jenevieve. My skills have improved tremendously. I'm definitely better prepared to go on auditions with confidence
– Michele Marinace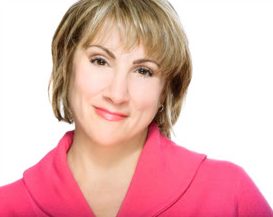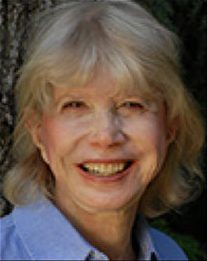 Jenevieve Brewer is that rare instructor in a creative field who can zero in on the impediments to a person's full development in a supportive, encouraging way that doesn't squash the ability to progress. And her warm, vivacious personality makes it a pleasure to be in her company.
– Bettina Paley
What a class!! Jenevieve creates a safe community by basically permitting us to take risks and reach beyond our normal habits within the class. She not only demands the best work from each of us, but also allows failures to turn into opportunities and friendships to grow. Her personal one-on-one meetings in each class have helped me navigate this challenging industry in which we live. I have booked more indie films in the few months working with her, than in the 2 prior years. She is great!!!
– Barbara Thomas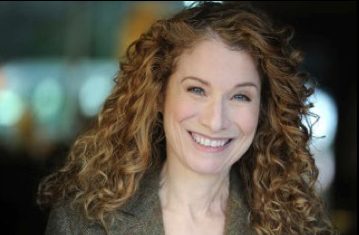 ---
TESTIMONIALS
Film & TV Master Class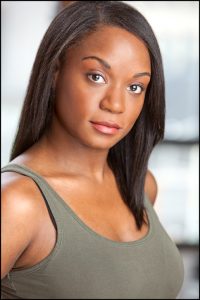 I learned so much from this program! I thought I knew everything there was to know about self-taping but after being in class with David, I realized how little I knew. Tom and Rich both helped to extend my knowledge on what goes on behind the scenes of casting. I highly recommend taking this class!
~Roeshawn Hunter
"The Film and TV Masterclass was a great experience! Meeting industry professionals who cast and work every day in the industry, work on material in a classroom setting and speak with them about their preferences and insights about the business is a wonderful opportunity."
~Meaghan Bloom Fluitt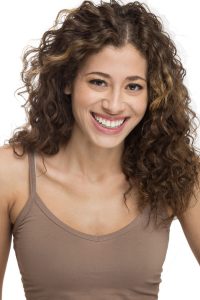 ---
TESTIMONIALS
Primetime TV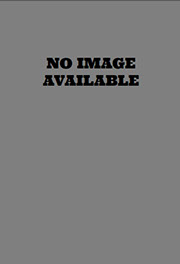 My experience with David Vaccari's Primetime TV Intensive was amazing. David is one of those great teachers who is able to convey information in a way that allows students to dig deeper and have "Aha" Moments!  He was extremely generous in his teaching and provided everyone with the freedom to explore beyond the mere obvious. I learned to pay attention to the specifics and the important details in a script — Why am saying so and so? What is the history behind that? What are my inner thoughts? Etc… I will definitely do another Primetime TV Intensive with David Vaccari at Scott Powers Studios. Thank you, David, and thank you Scott.
– Bijou Kabeya
The Primetime TV Intensive with David Vaccari of Telsey & Co. is an immensely instructive and entertaining way to perfect one's on-camera acting technique as well as gain insight into the craft of acting. You can learn more in an hour with him than months spent elsewhere. And, an added bonus, he is funny as hell. I also enjoyed that all of our work was recorded on-camera, and we could retrieve it from Dropbox for review.
– Rachel Marcus
Getting to work with David Vaccari is one of the most rewarding experiences I've ever had as an actor in the past years, for he encouraged me not to be afraid to follow my instincts and go deeper while creating the life of a character. I can clearly see the reason of his importance in the industry and I look forward to working with him in the near future.
– Alexis Guarneros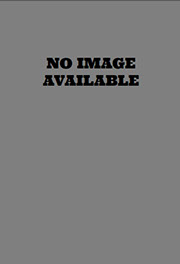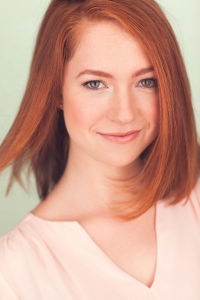 David is fantastic — he's direct and to-the-point, while still spending a huge amount of time patiently pulling the best possible performance out of each member of the class.
–Katherine Paulsen
David Vaccari's Primetime TV Intensive was amazing! He is a brilliant teacher. I learned so much and enjoyed every minute of it. His insights and adjustments are spot on, and the information he imparts is invaluable. In this class I experienced an incredible breakthrough in my own work! Thank you so much.
– Gladys Murphy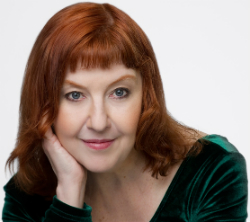 ---
---
TESTIMONIALS
Film Intensive

Imagine having the extraordinary opportunity to act in a scene directed by an Academy-Award nominated producer/director/writer who films it for your reel.  This exciting event happens for everyone in Chip Hourihan's terrific On-Camera Film Intensive.
Chip Hourihan has 2 Academy-Award nominations, the Sundance Grand Jury Prize, 2 Gotham Awards, 2 Independent Spirit Awards, and more than 30 Best Picture and Best Actor Awards. He has produced several television series, hundreds of television programs, network promo packages, and national commercials.
Chip provided an original film script which all of the students in our class read aloud to determine–with Chip's expertise–which scene would be best for each of our reels.  He carefully rehearsed us, suggesting different ways to interpret our characters to be certain which would be most effective.
And what a pleasure it was to meet and work with someone who is known to be one of the finest people in the film industry
– Bettina Paley
My experience with Chip Hourihan's Film Intensive was absolutely positive and an absolute necessity for any performer pursuing a career in Film. Having had limited experience in Film and TV, I felt like a winner because I was given the opportunity to learn from an experienced, working director and screen writer. Chip shared his knowledge, experience and techniques in non-intimidating approaches that made us all feel confident in our performances. I am very grateful to you, Scott, for offering actors such valuable programs. Thank you, Chip, and thank you, Scott!
– Bijou Kabeya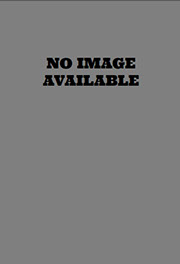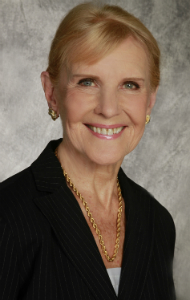 I'm glad I had the opportunity to work with Chip Hourihan last weekend. I made note of how he talked to everyone, and it was clear that he took a very personal interest in them and their histories. Chip clearly likes people and no doubt draws inspiration from them.  He showed enormous patience throughout the weekend.  He was quite prompt in getting us our finished reels. Thank you!
– Connie Sheppard
I loved Chip Hourihan's workshop! Chip was extremely patient and worked with each individual for long periods of time.  I felt his undivided attention with each actor as he kept directing the scenes until they were perfect.  I enjoyed and greatly benefited from his professional direction.  Not only that, Chip was so nice and calm, which made me feel very comfortable working with him.  I would definitely take another workshop or class with him in the future
– Nicole Rochet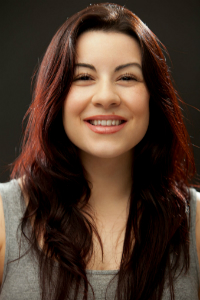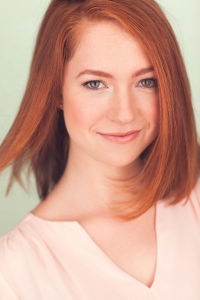 Chip was a delight, and used his keen director's eye to tweak take after take to make sure each actor wound up with the best possible scene for their reel. Thanks, Scott!
– Katherine Paulsen
---
TESTIMONIALS
Advanced Film