LUNCH BUNCH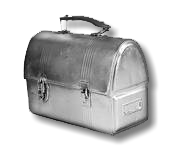 Our free Friday Lunch Bunches are popular events held regularly Friday afternoons at our Studios. They are our give-back to the acting community that has supported us for many years.
Actors have the opportunity to meet an agent, casting director or other industry professional in a relaxed setting over a light lunch, provided gratis by Scott Powers Studios.
Actors on our mailing list automatically receive emails about each week's guest and how to sign up.
In order to attend, you must click here to subscribe to our "Mailing List" and  receive Lunch Bunch notices and other information about Scott Powers Studios, including castings.