SCOTT POWERS
President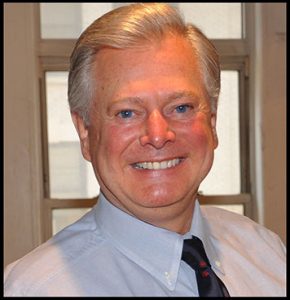 Scott Powers, in addition to his corporate responsibilities, is an actor, model, hand model, stand-up comic and is regularly seen in print ads and commercials. Mr. Powers is the author of the just published book, "Here's Looking at You": The Actor's Guide to Commercial Print. Scott is a member of SAG-AFTRA and AEA. In each of these organizations he has held either elected or appointed positions, including the Board of Directors of AFTRA.
He is the former Vice President of the Professional Comedians Association, a voting member of the Academy Awards (The Emmys), the International Film & TV Festival and is listed in "Who's Who."
Scott is also President of CaribCom. Inc., an advertising agency specializing in hotel advertising/ representation in the Caribbean. Previously, Scott was a former "large agency man," having worked at Young & Rubicam; Foote, Cone & Belding, etc.
He has a B.S. degree in Communication Arts from Ithaca College and an M.B.A. degree in Marketing from Farleigh Dickinson University and is a member of Mensa.
A resident of Manhattan, in his spare moments, Scott enjoys skiing and is an avid international river runner.

---
---
ON-CAMERA COMMERCIAL CLASS Instructors
KATHY SEARLE
Actor, Faculty: Commercials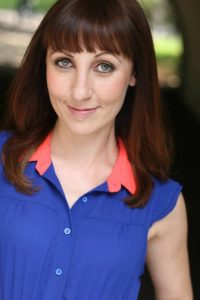 KATHY  SEARLE : Williamstown: Whaddabloodclot!!!
Off-Broadway: I Wanna Destroy You, Apple Cove, Perfect Harmony, My First Time,The Awesome 80s  Prom, Carrie.
TV: Soon to be seen in the Amazon hit "Red Oaks," "Empire," "Blue Bloods," PBS pilot's: "Amanda's Alligator" and "The Odd Squad," "Body of Proof," "Law & Order," "Gossip Girl," "Lipstick Jungle,""L & O: Criminal Intent," "Hope & Faith," MTV's "Hey Girl," "Damage Control" etc
Film: The upcoming films "pitching tents" and "Crazy Famous."
"My Man is a Loser," "Fool's Day,"  "petunia, " "Meskada," "The Good Guy," "3 Backyards," "Confessions of a Shopaholic,"  "Baby Mama," "Being Michael Madsen."
Kathy can be seen and heard in numerous commercials and voiceovers.
"I am always thrilled to work with the actors who come into Scott Powers Studios. Everyone who walks through the door is eager, open and ready to work on their craft. the generosity is inspiring…I find i learn just as much as the students. We are all works-in-progress. Here at the Studio, it's focusing on becoming the best version of ourselves, and from there we can conquer fears and walk through any door confidently knowing who we are and what we have to offer."
---
DAVID ELLIOTT
Agent: Don Buchwald & Associates, Faculty: Commercial Agent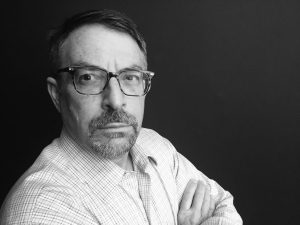 David Elliott has been a Commercial Agent at Don Buchwald & Associates for over 34 years working in the areas of on camera, voice over, radio, print, video games and industrials. Prior to working as a talent agent he was an actor in film, TV and stage. He has booked clients as the leads in two major video games, and major advertising campaigns for Scott Paper, Bank of America, T-Mobile, Triscuits, Ambi, among others, and sent actors to work in Chicago, Los Angeles, Prague, Johannesburg, Milan, Slovenia and Buenos Aires. He knows the business inside and out and has a very realistic and down to earth perspective that actors can make use of in their respective careers. 
---
DAVID BELLANTONI
Commercial Casting Director at Beth Melsky Casting, Faculty: Commercials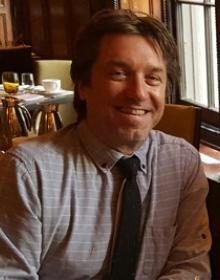 David started casting in Los Angeles in 1994 and moved back home to New York to continue his work in the casting business in 2005.  He has worked on a wide variety of projects such as national network commercials, network promos, political ads, feature films, short films, documentaries, corporate industrials, music videos, PSA's, webisodes and voice-overs for both TV and radio spots.
Some of the directors he has worked with include: David Fincher,  Tom Hooper, Tony Scott, Peter Berg, John Singleton, Alejandro González Iñárritu, Doug Liman, Phil Morrison, and Errol Morris. He is currently a Casting Director with one of the busiest companies in New York, Beth Melsky Casting.
"Scott Powers Studios is unique in that it combines instruction from some of the best names in the industry along with very small class sizes…this offers acting students highly individualized training and guidance and I also appreciate the diversity of talented actors Scott brings in. My office has brought in a number of actors from this program and they always excel in their auditions. In all, a positive experience for everyone involved."
---
---
FILM & TV MASTER CLASS Instructors
LORI MALKIN
Casting Director: Paladino Casting, Faculty: Film & TV Master Class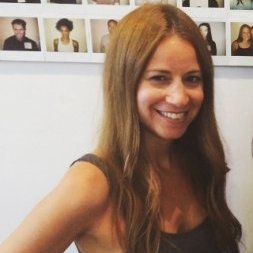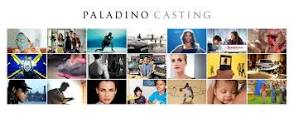 Lori Malkin is a full service Casting Director specializing in Film and TV.
Lori started her career at Casting House in 2003, a full service casting company focusing on Film, TV and commercials. There, she worked on several indie features that discovered talented actors that you now see on the big screen today. Lori also worked for Discovery Networks as their Talent Coordinator. There, she worked on casting hosts for all 10 Networks. After Discovery, Lori continued to freelance with Casting House, where she cast several projects with Miramax and Michael Bay's Amityville Horror. She also worked on shows for ABC, NBC, MTV and BBC. For the last 8 years, Lori has been freelancing at Paladino Casting, one of the leading full service casting companies in NYC. There she has worked on NBC's Taxi Brooklyn and several indie features/shorts, some of which have won awards at film festivals. Lori also has her own company, LB Casting, where she produces and casts her own projects. She cast a web series for TIME Inc, an award and festival winning web series Q's One Night Stands and the play, A Room of My Own, written by Charles Messina and starring Ralph Macchio and Mario Cantone. Lori's upcoming projects include an indie feature shooting in October of this year.
"I love teaching at Scott Powers Studios, everyone is always so warm and welcoming and Scott always goes out of his way to make everyone feel so comfortable…
I love the intimacy of his Boot Camps and how easy it is to relay my knowledge to his very talented actor's…
The actors who work with Scott always feel like a family and it's a pleasure to work with them."
---
RICHARD JORDAN
Casting Director: Richard Jordan Casting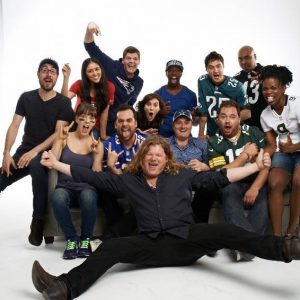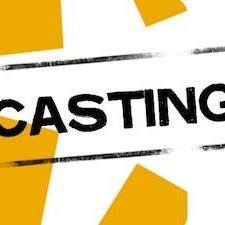 Richard has cast independent film, television, music videos,theater, commercial, voice over, print, live events and pretty much anything else you can think of that requires talent. Richard Jordan Casting specializes in solid up-and-coming actors, comedy, and real people. Having worked professionally for years as an actor, writer, director, producer and at an ad agency he's able to approach each unique project from multiple perspectives. Remaining calm under pressure, keeping a positive vibe in the audition studio and going outside regular channels to find the right people are just a few of the things that set us apart.
He casts both SAG-AFTRA and non-union actors and is happy to advise which direction you should go if you are unclear. Based in New York, he loves to travel and has cast projects in, Los Angeles, Philadelphia, Atlanta, Dallas, and Miami.
"What I like about Scott's school is that I meet a true diversity of emerging actors both in age and experience whereas many other schools have nothing but good looking kids in their 20's. It's also a school aimed at the professional trying to get more work so I am able to provide my feedback to them as someone who hires actors for a living on what's working for them and what is not – a type of fine tuning. They come in already knowing how to act so I can teach them more advanced work finding related skills that some of the other schools skip out on."
---
DAVID TITLE
Producer: Bravo Media
---
---
AUDITION TECHNIQUE CLASS instructor
JENEVIEVE BREWER
Talent Manager: Brewer Talent Management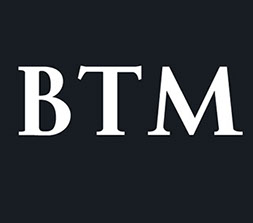 Jenevieve Brewer transitioned from being the long-time agent & owner of About Face Talent to talent manager, merging with Marianne Leone, Terrific Talent Management.
Jenevieve now works with a select pool of adult clients. They've appeared in national commercial spots for Coke, Verizon, Bank of America, Chanel, Nike and Old Navy. Her clients have booked recurring and guest star roles for numerous episodics such as Law and Order SVU, Power, Orange Is The New Black, Gotham, Nurse Jackie, and Unforgettable. Her clients have booked supporting roles in the feature films Run All Night and Southpaw. While at TTA her client Josia Ruby Kushner booked the feature film The Intern directed by Nancy Meyers in which she was cast for the lead role of Paige with Anne Hathaway and Robert De Niro.
Now, Jenevieve is owner of Brewer Talent Management, representing award winning adult talent across the board in Film, Television, Commercials, Voice Over & Theater.
"I love teaching at Scott's. I find the students not only to be dedicated to their career, but also very loyal. Classes are structured in such a nice way that has made for a wonderful teaching experience."
---
ON-CAMERA FILM INTENSIVE & ADVANCED FILM PROGRAM Instructor
CHIP HOURIHAN
Award Winning Feature Film Director, Faculty: Film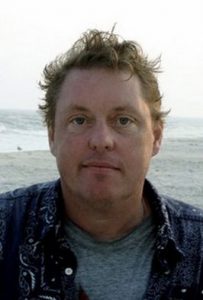 Chip on IMDB
Chip's Award Winning Feature – Frozen River
Chip Hourihan is one of the leading producer/directors currently working in New York's independent film world, and has produced seven independent dramatic features over the past nine years. He produced the feature film Frozen River, which received the Grand Jury Prize at the 2008 Sundance Film Festival and was nominated for two 2009 Academy Awards, for Best Original Screenplay and Best Actress. Frozen River also received two Gotham Independent Film Awards (including a Best Film award for Hourihan) and was nominated for seven Independent Spirit Awards (including a Best Feature Film nomination for Hourihan), taking home two.
Among his other films, Hourihan produced Mind the Gap, winner of the Special Jury Award for Narrative Feature at South by Southwest, which was released theatrically, broadcast, and distributed by Showtime in 2004.
Hourihan has five feature projects currently in development as a producer. These films include Whaling City, a contemporary drama set in the world of commercial fishing in New Bedford, MA. Whaling City was the winner of both a screenplay award and a $100,000 production grant from the Sloan Foundation, and was a selection for the Independent Feature Project's prestigious No Borders program. Hourihan's other film projects include Temporary Hero, a coming-of-age story set on Nantucket during the summer of the first moon landing, The Dying Game, a contemporary dark comedy to be shot in the New York area, and a new comedic project to be shot in New York City with Writer/Director Eric Schaeffer, with whom Hourihan collaborated on Mind the Gap.
As a director, Hourihan wrote, produced, and directed the multiple award-winning film Glissando, which Variety called "a small gem deserving wider exposure… a striking debut for talented helmer-scripter Chip Hourihan." The film received a great number of Best Feature, Best First Feature, and Best Actor awards on the film festival circuit. Hourihan's next project as a writer/director will be angry candy, a story of sex, drugs, and modern poetry set in Somerville, MA in the late 1980s. angry candy was a Sundance Screenwriters Lab finalist in 2009, and this script is currently being workshopped with students in the Film Scene Study program. Hourihan is a magna cum laude graduate of Yale University with degrees in English and Architecture.

---