SCOTT POWERS
President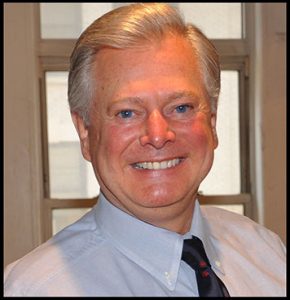 Scott Powers, in addition to his corporate responsibilities, is an actor, model, hand model, stand-up comic and is regularly seen in print ads and commercials. Mr. Powers is the author of the just published book, "Here's Looking at You": The Actor's Guide to Commercial Print. Scott is a member of SAG, AFTRA and AEA. In each of these organizations he has held either elected or appointed positions, including the Board of Directors of AFTRA.
He is the former Vice President of the Professional Comedians Association, a voting member of the Academy Awards (The Emmys), the International Film & TV Festival and is listed in "Who's Who."
Scott is also President of CaribCom. Inc., an advertising agency specializing in hotel advertising/ representation in the Caribbean. Previously, Scott was a former "large agency man," having worked at Young & Rubicam; Foote, Cone & Belding, etc.
He has a B.S. degree in Communication Arts from Ithaca College and an M.B.A. degree in Marketing from Farleigh Dickinson University and is a member of Mensa.
A resident of Manhattan, in his spare moments, Scott enjoys skiing and is an avid international river runner.

---
KATHY SEARLE
Actor, Faculty: Commercials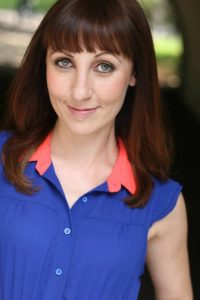 KATHY  SEARLE : Williamstown: Whaddabloodclot!!!
Off-Broadway: I Wanna Destroy You, Apple Cove, Perfect Harmony, My First Time,The Awesome 80s  Prom, Carrie.
TV: Soon to be seen in the Amazon hit "Red Oaks," "Empire," "Blue Bloods," PBS pilot's: "Amanda's Alligator" and "The Odd Squad," "Body of Proof," "Law & Order," "Gossip Girl," "Lipstick Jungle,""L & O: Criminal Intent," "Hope & Faith," MTV's "Hey Girl," "Damage Control" etc
Film: The upcoming films "pitching tents" and "Crazy Famous."
"My Man is a Loser," "Fool's Day,"  "petunia, " "Meskada," "The Good Guy," "3 Backyards," "Confessions of a Shopaholic,"  "Baby Mama," "Being Michael Madsen."
Kathy can be seen and heard in numerous commercials and voiceovers.
---
---
CHIP HOURIHAN
Award Winning Feature Film Director, Faculty: Film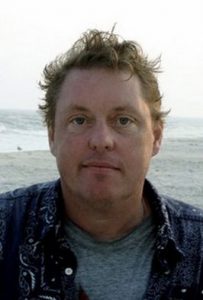 Chip on IMDB
Chip's Award Winning Feature – Frozen River
Chip Hourihan is one of the leading producer/directors currently working in New York's independent film world, and has produced seven independent dramatic features over the past nine years. He produced the feature film Frozen River, which received the Grand Jury Prize at the 2008 Sundance Film Festival and was nominated for two 2009 Academy Awards, for Best Original Screenplay and Best Actress. Frozen River also received two Gotham Independent Film Awards (including a Best Film award for Hourihan) and was nominated for seven Independent Spirit Awards (including a Best Feature Film nomination for Hourihan), taking home two.
Among his other films, Hourihan produced Mind the Gap, winner of the Special Jury Award for Narrative Feature at South by Southwest, which was released theatrically, broadcast, and distributed by Showtime in 2004.
Hourihan has five feature projects currently in development as a producer. These films include Whaling City, a contemporary drama set in the world of commercial fishing in New Bedford, MA. Whaling City was the winner of both a screenplay award and a $100,000 production grant from the Sloan Foundation, and was a selection for the Independent Feature Project's prestigious No Borders program. Hourihan's other film projects include Temporary Hero, a coming-of-age story set on Nantucket during the summer of the first moon landing, The Dying Game, a contemporary dark comedy to be shot in the New York area, and a new comedic project to be shot in New York City with Writer/Director Eric Schaeffer, with whom Hourihan collaborated on Mind the Gap.
As a director, Hourihan wrote, produced, and directed the multiple award-winning film Glissando, which Variety called "a small gem deserving wider exposure… a striking debut for talented helmer-scripter Chip Hourihan." The film received a great number of Best Feature, Best First Feature, and Best Actor awards on the film festival circuit. Hourihan's next project as a writer/director will be angry candy, a story of sex, drugs, and modern poetry set in Somerville, MA in the late 1980s. angry candy was a Sundance Screenwriters Lab finalist in 2009, and this script is currently being workshopped with students in the Film Scene Study program. Hourihan is a magna cum laude graduate of Yale University with degrees in English and Architecture.

---
DAVID ELLIOTT
Agent: Don Buchwald & Associates, Faculty: Commercial Agent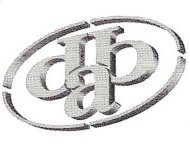 David Elliott has been a Commercial Agent at Don Buchwald & Associates for over 34 years. He knows the business inside and out and has a very realistic and down to earth perspective that actors can make use of in their respective careers. 
---
TOM O'HARE
Casting Director: Tempest Casting, Faculty: Film & TV Master Class
Tom is one of three instructors who teach our Film & TV Master Class. He is the Owner/Casting Director for Tempest Casting.
Tempest Casting is owned and operated by Tom O'Hare, a professional Casting Director in New York City for over 10 years. Tom O'hare's work includes casting Commercials for MTV, Uber, Morgan Stanley, Subway, Nabisco, Chase Bank, Dixie, Jack Daniels, Hanes and Buzzfeed. His TV credits include Girl Code, Guy Code, Girl Code vs. Guy Code, cast re-enactments for the award winning documentary Going Clear, and numerous independent shorts and films. Contact Tom about casting your project, and to discuss availability and rates.
Actors and Talent Reps submitting for Tempest Casting projects, please submit at the website on which you found the project. Submitting here or via email may cause delays and result in you missing your opening.
---
JENEVIEVE BREWER
Talent Manager: Brewer Talent Management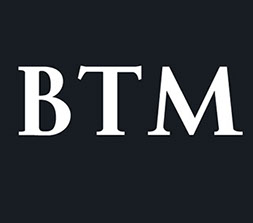 Jenevieve Brewer transitioned from being the long-time agent & owner of About Face Talent to talent manager, merging with Marianne Leone, Terrific Talent Management.
Now, Jenevieve has opened her own Management Company, Brewer Talent Management, representing award winning adult talent across the board in Film, Television, Commercials, Voice Over & Theater.
---
DAVID BELLANTONI
Commercial Casting Director at Beth Melsky Casting, Faculty: Commercials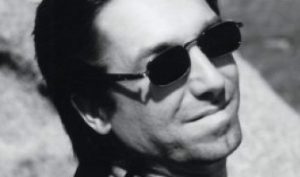 I started casting in Los Angeles in 1994 and moved back home to New York to continue my work in the casting business in 2005.  I've worked on a wide variety of projects such as national network commercials, network promos, political ads, feature films, short films, documentaries, corporate industrials, music videos, PSA's, webisodes and voice-overs for both TV and radio spots.
Some of the directors I've worked with include: David Fincher,  Tom Hooper, Tony Scott, Peter Berg, John Singleton, Alejandro González Iñárritu, Doug Liman, Phil Morrison, and Errol Morris. I'm currently a Casting Director with one of the busiest companies in New York, Beth Melsky Casting.
---