THE 2017 DREAM TEAM TALENT FORUM
Our 205th Forum in the past 29 years!
Thursday, March 2nd
7:00p-9:30p
Industry often works on castings in teams with which they have developed comfortable working relationships.  We have assembled two such teams of agent/manager/casting-directors. To the actors' advantage, if you are with any part of a "team", you will be with ALL parts of the team. So now is your opportunity to fast track your career by joining "the teams" here for you at the 2017 Dream Team Talent Forum.  This is our 205th Forum in the past 29 years.  Timing is everything, and you want to finish out the year strong with agents, managers and casting directors who can help you move ahead in the business.  Includes 3 days of free reviewing and coaching your monologue/scene for the audition protion of the evening prior to the Forum. $145
---
TEAM 1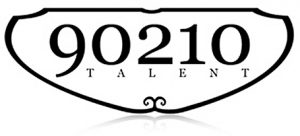 "I am looking forward to The Dream Team Forum and discovering UNDENIABLE talent."
Jenevieve Brewer, Manager 
 "I always have great success finding new talent to represent at Scott Powers Studios"
---
Lori Malkin, Casting Director
"With pilot season and indies in the midst of casting, I'm looking for fresh talent."
No refunds – cancellations prior to 3.01.17 can be used towards a future Forum within 6 months.
Special Registration Rate Now until February 27th – Only $125