2017  SEMINARS
Tuesday, July 11, 2017
AN INTERACTIVE ON-CAMERA COMMERCIAL DOUBLE HEADER SEMINAR
New York has recently become a film & TV town. But it always has had a thriving COMMERCIAL INDUSTRY and you should be a part of it!
Work with two giants of the Commercial Industry:
AND
Kathy Searle; Leading Commercial Actor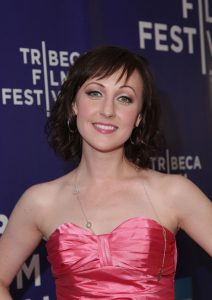 Opportunity to work on-camera with current commercial copy
                                                 Receive detailed Feedback
                                                 Learn what a commercial agent looks for in taking on actors for representation
                                                 Secrets to commercial success from the actor's point of view
                                                 Smart moves to make & hidden mistakes to avoid
                                                 Ask questions about the commercial industry
                                                 Make important career contacts
                                                 Find out the hidden benefits of commercial work. Get ready to be amazed!

or Call 212-242-4700 
353 West 48th Street (b/t 8th & 9th Aves.) New York, NY 10036
---
THE 2017 LARGER AGENCY FORUM
Our 210th Forum in the past 29 years!
Thursday, July 13th
7:00p-9:30p
353 Studios, 353 West 48th Street; New York, NY
This is our 210th Forum in the past 29 years! Getting representation by a larger agency is many an actor's goal. Larger agencies get the most calls, have the most clout and offer in-agency cross-opportunities and broader representation not found in smaller agencies. Now is your chance to get with the big leagues! Panel discussion, Q&A, audition live on-camera, interview 1-on-1, written feedback from the 5 agents.
Includes 3 days of free coaching + video greeting prior to the forum. $145
---
Don Buchwald & Associates
---
---

---
KIRSTEN WALTHER
---

No refunds – In house credit only. Cancellations up to 3 days prior to the Forum for which you register can be used towards a future Forum within 6 months of the date of your registered Forum.