---
THE 2018 PILOT SEASON HIDDEN GEMS FORUM
Our 216th Forum in the past 30 years!
Thursday, February 15, 2018
7:00p-9:30p
353 Studios
353 West 48th Street, New York, NY 10036
There are a lot of players in Pilot Season.  Make sure you know them all and maximize YOUR Pilot Season.  They do pilots now and all year long. Some of the industry's best contacts for your career may not be readily known to you.  Until now!  No more "best kept secrets!  This is our 216th Forum in 30 years. Timing is everything and you want to start the year strong with agents, managers and casting directors who can help you move ahead in the business.
Includes 3 days of free coaching + video greeting prior to the forum. $145
---
Panelists Include:
Agent

Gina represents actors for Film, TV and Commercials. She has booked actors on commercials, print and industrials including Verizon, Papa John's, Kodak, Optimum and TV shows including Gotham, The Breaks, The Deuce and Shades of Blue She is looking for eager adn reliable actors. DDO Artists Agency is bicoastal and works with both signed clients as well as freelanceing actors.
"I am always looking for new actors for my roster and I look forward to meeting them at the Forum on Thursday."
---
Casting Producer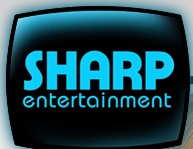 Sharp Entertainment is a Manhattan-based television production house that has garnered a reputation for pioneering a fresh perspective on pop-culture television. Founded by veteran television producer Matt Sharp in late 2003, the company has quickly flourished into one of New York's largest and busiest television producition enterprises and currently holds record ratings for multiple networks. Since its creation 15 years ago, Sharp Entertainment has produced hundreds of hours of television, tripled in size and now boasts a full time staff of over 100 employees, which includes some of New York's most imaginative writers, editors and producers, who collaborate to deliver smart, exciting television with major ratings impact and serious staying power.
"Finding fresh faces is crucial for casting and I look towards the Forum as a great opportunity to do this."
---
 Meredith Jacobson Marciano
Casting Director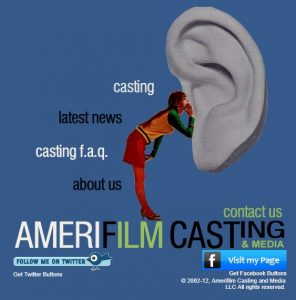 AMERIFILM CASTING
Meredith Jacobson Marciano is one of New York City's most sought after casting directors. She is the sole founder/owner of Amerifilm Casting, Inc. Soon upon craduation from USC Film School, Meredith became the assistant production office coordinator for the Amos Kollek film Forever, Lulu (1987). Very soon into filming she also handled the position of extras casting director and, with this position, she founded Amerifilm Casting.
"Looking forward to Scott's Forum. He gets great talent and I'm always looking for great talent."
---
Manager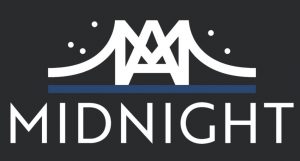 MIDNIGHT ARTISTS MANAGEMENT
Midnight Artists Management LLC was founded by Michael Bloom in April 2017.  A bi-coastal talent management company, headquartered in the Tribeca neighborhood of New York City, "MIDNIGHT" strives to bridge traditional management principles with a modernized approach. In the ever-changing landscape of the entertainment industry, MIDNIGHT's around-the-clock vision is to infuse a new energy and fresh mentality to the development and management of an actor's career. With a heightened emphasis on the craft, in addition to the branding and marketing of an artist, MIDNIGHT keeps their clients focused on the process while always having an eye on the big picture. The company's belief is that each client is their own unique brand, with their own career path, and so it is essential to tailor a game plan that is specific for each individual artist. By bringing a hands-on, strategic approach, MIDNIGHT has been able to develop careers, cultivate relationships, and secure opportunities for the "Midnight Artists".  MIDNIGHT is one big family, encouraging clients to create and collaborate with one another – always progressing and growing as artists.
"Looking forward to finding NYC talent at the Forum"
---
Agent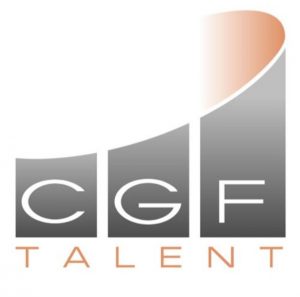 Micheal Goddard joined forces with Joel Carlton & Christopher Freer to form CGF Talent (Carlton, Goddard & Freer). He has worked as an agent in the past for a boutique agency specializing in all areas of legit representation as well as developmental clients. Clients of his have worked as principals on Broardway, Television and Film. His clients have recently been seen in Godspell, Ghost, Wicked, The Big C, Smash, Blue Bloods and Boardwalk Empire.
"We're always involved in pilot season. Many of our clients have tested and shot pilots. The Pilot Season Hidden Gems Forum is the perfect place fro us to find new actors."
---
---
---
 2018  COMMERCIAL SEMINAR
AN INTERACTIVE ON-CAMERA COMMERCIAL DOUBLE HEADER SEMINAR
New York has recently become a film & TV town. But it always has had a thriving COMMERCIAL INDUSTRY and you should be a part of it!
Work with two giants of the Commercial Industry: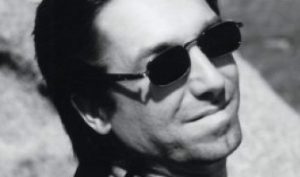 Kathy Searle; Leading Commercial Actor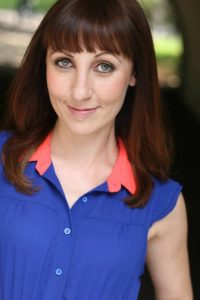 Here's What You Get
Opportunity to work on-camera with current commercial copy
Receive detailed Feedback
Learn what a commercial casting director looks for in taking on actors for representation
Secrets to commercial success from the actor's point of view
Smart moves to make & hidden mistakes to avoid
Ask questions about the commercial industry
Make important career contacts
Find out the hidden benefits of commercial work. Get ready to be amazed!
Next date TBD
7:00pm-9:00pm
To register:

or Call 212-242-4700
Scott Powers Studios
381 Park Avenue South (b/t 26th & 27th Sts.); Suite 809 New York, NY 10016