---
THE 2018 AGENTS' & MANAGERS' FORUM
Our 217th Forum in the past 30 years!
Thursday, March 15, 2018
7:00p-9:30p
353 Studios
353 West 48th Street, New York, NY 10036
This is our 217th Forum in the past 30 years! Fast track with some of the best Agents & Managers that are fast tracking the Industry. That's a win-win for you and them. Panel Discussion, Q&A, audition live on-camera, interview 1-on-1, written feedback from 6 Top Industry.
Includes 3 days of free coaching + video greeting prior to the forum. $145
---
Panelists Include:
Agent
Melissa covers television, film, and theater for actors. CESD currently represents clients in STRANGER THINGS, PREACHER, MAZE RUNNER: THE SCORCH TRIALS, HOMELAND, GLEE, ELEMENTARY, THE GOOD WIFE, UNBREAKABLE KIMMY SCHMIDT, THE MYSTERIES OF LAURA, THE FORGOTTEN, Broadway's HAMILTON, and many more.
"This is my second Forum and I am very excited to meet more new talent."
---
Agent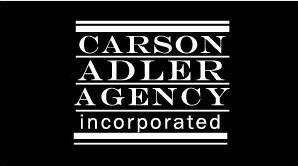 Shirley Faison adds to Carson-Adler Agency 40 years of experience in the entertainment industry as a producer, director and executive director of theater. Shirley represents all ages for theater, film and television.
"I'm so looking forward to the Agents' & Managers' Forum to find new possible talent to represent."
---
Agent
TAKE 3 TALENT
With over 10 years of experience as an agent, Traci has booked talent in all areas of the business including commercials, radio, print, live events and more. Some of her most notable clients include Vogue, Nickelodeon, Gap, Google, Reebok, BMW, Pepsi and many others!
Traci's career also includes several years in advertising, where she was involved in hiring models and actors for ad campaigns for major brands. This experience gives her a unique insight and perspective as an agent, which has proved to be very beneficial to her talent. Traci enjoys working with talent who are not only skilled actors, but also business-savvy professionals with a passion for commercials and print modeling.
"Business is booming and that means I'm looking for new talent to represent and the Agents' and Managers' Forum is the perfect place."
---
Agent

FRONTIER BOOKING INTERNATIONAL
John Shea, director of the New York office of FBI, has helped maintain and strengthen its reputation as a top agency for young performers. FBI is known for establishing the careers of some of today's top stars, beginning with its first client, Courtney Cox.
"Really looking forward to the Forum on the 15th!"
---
Manager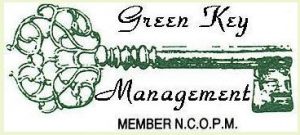 Green Key Management, LLC represents a select group of clients who are working in Feature Films, Television, Commercials, High-Fashion, Commercial Print and Voice-Overs.  They have been in business for over 30 years and have been a member of the National Conference of Personal Managers (NCOPM) since 1987.
"Haven't done one of these Forums for Scott in a while and I am looking forward to meeting new talent."
---
Manager
With a background in casting and TV production, Sandy has been a personal manager for over 15 years and handles talent for film, TV, theater, commercials and industrials. He has clients on TV, features and tons of commercials, voice-overs and web projects. He's looking to meet experienced actors of All Types-All Ethnicities (18+) and does freelance.
"I am eager to meet the some of the great actors at Scott's Forum on the 15th.  I am very excited!"
---
---
---
 2018  COMMERCIAL SEMINAR
AN INTERACTIVE ON-CAMERA COMMERCIAL DOUBLE HEADER SEMINAR
New York has recently become a film & TV town. But it always has had a thriving COMMERCIAL INDUSTRY and you should be a part of it!
Work with two giants of the Commercial Industry: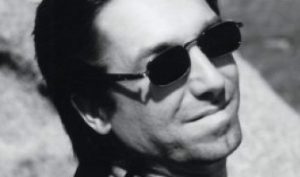 Kathy Searle; Leading Commercial Actor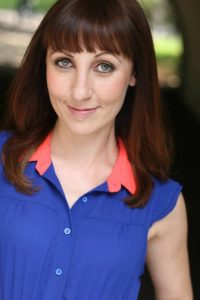 Here's What You Get
Opportunity to work on-camera with current commercial copy
Receive detailed Feedback
Learn what a commercial casting director looks for in taking on actors for representation
Secrets to commercial success from the actor's point of view
Smart moves to make & hidden mistakes to avoid
Ask questions about the commercial industry
Make important career contacts
Find out the hidden benefits of commercial work. Get ready to be amazed!
Next date TBD
7:00pm-9:00pm
To register:

or Call 212-242-4700
Scott Powers Studios
381 Park Avenue South (b/t 26th & 27th Sts.); Suite 809 New York, NY 10016