---
THE 2018 TV COMEDY & SITCOM FORUM
Our 215th Forum in the past 30 years!
Thursday, January 11, 2018
7:00p-9:30p
353 Studios
353 West 48th Street, New York, NY 10036
This is our 215th  Forum in 30 years.  TV Sitcoms are hot! Actors – fast track your career to Sitcoms on TV and the Internet. This Forum is for actors who are interested in the fun and exciting world of TV Sitcoms. 5 top agents and casting directors working directly with Sitcoms. Panel presentation lets you know where your opportunities are, and then audition live on camera and interview 1-on-1.
Includes 3 days of free coaching + video greeting prior to the forum. $145
---
Panelists to include:

Roger Paul began his career as a Talent Agent for Variety Artist in Minneapolis, MN where he managed and developed their College Division. After developing a strong reputation, Roger received an opportunity with American Talent International (ATI) as a line producer, and also became responsible for pioneering such shows as Night Flight, Heartlight City, Radio 1990, and TV 2000 for the USA Network. Joining Brian Winthrop at BWI as a college agent for personal appearances upon ICM's purchase of ATI. Spotlight Entertainment, the # 1 comedy agency of that time then lured Roger away. There he worked with artists such as Paul Reiser and Jerry Seinfeld.
"I enjoy Scott's Forums because he has a unique eye and perspective on finding fresh talent." 
 Anthony is one of the busiest and best-connected agents in New York.  His actors constantly work and book big paying jobs, such as his recent $250,000 booking for one of his actors for American Express with Tina Fey.  Have Anthony get to know you at the Forum!
"Scott Powers is a total professional and a gentleman. It is a total pleasure to go to the Studio and find such good talent there." 
---
Abby is a Casting Director for Stacy Gallo Casting and casts for TV and Commercials with a focus on comedy.
"We cast commercials, which depend on talent with great improv and comedic timing, so I'm looking forward to finding that here!"
---
Comedy Director/Producer/Writer
Josh Ruben and Vince Peone are an award-winning writing/directing duo that pioneered the comedy viral video. Vince is a founding member and director, producer, writer, CollegeHumor Originals.  Director, TruTV's Adam Ruins Everything.  Co-creator, director, writer, IFC's Lee's Kill List, in development. Director, Emmy nominated ABC digital series Boondoggle, starring Ty Burrell. Created and produced Viceland's Most Expensivist. Director of Matt Damon/Peter Berg's upcoming Netflix show, The Green Beret's Guide to Surviving the Apocalypse. 
"Can't wait to meet all the new talent at the TV Comedy & SitCom Forum. "
---
LISA KITAY
Casting Associate
Suzanne Ryan Casting
Lisa started casting at McCorkle Casting where she had the pleasure and honor to assist on John Rando's production of "ON THE TOWN" which moved to Broadway as well as many other regional productions.She then decided to transition into TV casting, moving to Bowing Miscia Casting. She has worked a variety of TV series and pilots including: HOSTAGES (CBS), UNFORGETTABLE (CBS), FOREVER (ABC), BEAUTY AND THE BEAST (CW), THE JACK AND TRIUMPH SHOW (ADULT SWIM), GOTHAM (FOX), BLUE BLOODS (CBS), STUDIO CITY (FOX) and other productions. She is now Associate Casting Director with Suzanne Ryan Casting where she is currently working on QUANTICO and a new Lifetime pilot YOU.
"This Forum is Perfect for me to find new actors for all our castings."
---
---
 2018  COMMERCIAL SEMINAR
AN INTERACTIVE ON-CAMERA COMMERCIAL DOUBLE HEADER SEMINAR
New York has recently become a film & TV town. But it always has had a thriving COMMERCIAL INDUSTRY and you should be a part of it!
Work with two giants of the Commercial Industry: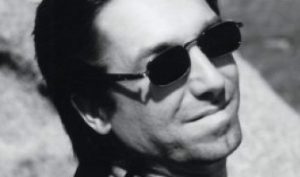 Kathy Searle; Leading Commercial Actor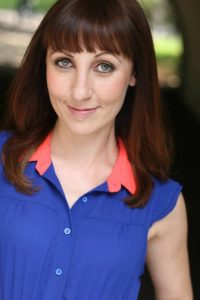 Here's What You Get
Opportunity to work on-camera with current commercial copy
Receive detailed Feedback
Learn what a commercial casting director looks for in taking on actors for representation
Secrets to commercial success from the actor's point of view
Smart moves to make & hidden mistakes to avoid
Ask questions about the commercial industry
Make important career contacts
Find out the hidden benefits of commercial work. Get ready to be amazed!
Tuesday, January 30
7:00pm-9:00pm
To register:

or Call 212-242-4700
353 Studios
353 West 48th Street (b/t 8th & 9th Aves.) New York, NY 10036