Matt Giroveanu
 Recent Projects:
 – Co-Star on HBO's The Deuce

 – Co-Star on Netflix's Unbreakable Kimmy Schmidt

 – Co-Star on SyFy's new hit show Happy! (starring Chris Meloni)

 – Guest Star on an episode of ID's A Crime To Remember airing later this year

+ multiple national & regional voiceovers!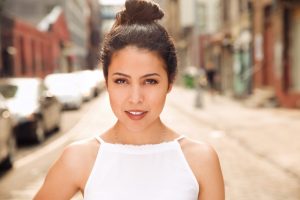 Selise Marie
Recent Auditions and Representation Acquired:
Digicel Commercial – sent out by Albert Bramante (Emerging Talent)
Smile Direct Club – sent by Charlie Winfield (FFT)
KMART – sent by Charlie Winfield (FFT)
JBL Headphone shoot – sent by Charlie Winfield (FFT)
Find Your Fabulous (Pilot) – sent by Rachel Reiss (LLCP)
Run Coyote Run (Pilot) – Referred by Rachel Reiss (LLCP)
Lethal Weapon (FOX) – sent by Joe Florence (Circle of 10) LA
Training Day (CBS) – sent by Joe Florence (Circle of 10) LA
Some Words of Encouragement From Selise:
Fortunately this has been a busy year as I have accumulated all of my auditions and representation within this year. Liz Lewis Casting Partners has recently called me in to audition for a couple of leads for Pilots.
I have gotten almost all of my auditions and representation by meeting the professional industry panelists that Scott Powers Studio offers at the school's showcases and classes. I was introduced to Scott Powers and the studio over a year ago and the opportunities that I have received along with people I have met in that time have been tremendous.
Some very smart people that I know remind me regularly that nothing worth having is supposed to feel easy! So if you are working at this and it feels hard, that's great news…because it means you're getting somewhere!
Want to Follow Selise's Career More Closely?

Dana Block
Recently, Dana Block Booked:
The role of Antoniette in the play, Ghost in the Meadow, at The Winnipesaukee Playhouse named, "New Hampshire's theater on the rise," in NH Magazine's 2013 Best of NH edition. Dana booked the role herself, got the audition from a friend's recommendation and submitted a self-tape. Dana signed a professional Non-Equity contract including 3 weeks Housing and Salary.
The role of Gertrude in the feature length film, Tales from Shakespeare, from Ragnarok Productions in Boston, MA. Dana will be earning a nice $250/day with shoot dates in October and November. Being proactive and embedded in the fabric of the business, Dana booked this audition herself and was referred through a friend. She auditioned in person.
The role of Puss n' Boots in the musical, Puss n' Boots, for the October/November Tour with the Bald Mountain Theater in Rochester, VT. The tour will be in Vermont and New Hampshire and is a professional Non-Equity Contract, 6 weeks. Dana booked this role on her own through Backstage.
Last but not least is Dana's one woman show, Queen Kong, to play at Off Center For The Dramatic Arts in Burlington, Vermont for the October Fringe Festival. The play is a comedy loosely based on the real life filmmaker, Leni Reifenstahl. Written by, produced by and starring, Dana Block. A quick synopsis: Leni Reifenstahl decides on her 90th brithday that she is going to remake the King Kong film that she is certain will finally make Hollywood take notice and award her, "the little golden man."
Some Words of Encouragement From Dana:
The things that have worked for me?  Find your way into positivity and stay there.  Know that you'll have ups and downs, good days and less good days, auditions that soar and auditions that bomb and lots in between.  And know that it is out of your hands, decisions are out of your control, no two ways about it.  Do. Not. Take. It. Personally.  Also, once hired, always do your best, no matter what: learn your lines, make other people feel comfortable, extend yourself but don't impose, be on time and know your lines.  Most jobs come through some kind of personal connection, one way or the other. Be authentic.  Give your best and want to see them do well.

Bettina Paley
Recently, Bettina Paley Booked:
Want to Follow Bettina's Career More Closely?
Some Words of Encouragement From Matt:
Scott Powers Studios provides excellent training and Scott, himself, provides real concern & encouragement. When I came to Scott's studio about 3 and 1/2 years ago, I would say, "Do you think I can do anything since I'm a senior citizen with no acting experience"; and Scott was always encouraging. And that has made it possible for me to get roles, like this commercial, and have a positive outlook about my future in this field.

Michaela Reggio
Recently, Michaela Reggio Booked:
Want to Follow Michaela's Career More Closely?
A few words of encouragement from Michaela:
KEEP WORKING!!!!! Keep in class and keep whatever creative engines you need going – it makes a difference and it only takes a minute to become rusty. Fight through all the rejection and keep going (it's part of the gig!) – if you know this is what you are meant to do then do it with no excuses and set yourself up for success!
 
Bryan Burton
Recently, Bryan Burton Booked:
The major motion picture, Money Monster, which premiered at Cannes Film Festival and is now open in theaters nation-wide.
The miniseries for Adult Swim, Neon Joe, Werewolf Hunter.
Bryan has also worked on the hit shows, Louie, Late Night with Jimmy Fallon and HBO's miniseries, The Night Of. Bryan regularly works in film, TV, commercials and voice overs. 
Want to Follow Bryan's Career More Closely?
Some Habits of Bryan's that make him stand out:
He consistently writes brief yet informative follow-ups via email and snail mail. 

He takes his training seriously and treats acting as his career, not just a hobby.

He is always looking to book his next role.

He knows his type and markets it well. 

He is easy and fun to work with.

He understands and respects the business and the production process.

He keeps his materials current.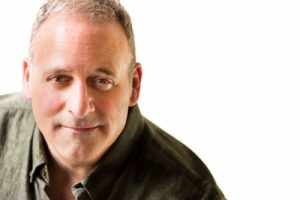 Scott Zimmerman
Recently, Scott Zimmerman Signed With:
Albert Bramante, Owner & Agent at Emerging Talent and Deborah Dotoli, Owner & Manager at AAG Talent Management. Scott first met Albert at a Scott Powers Lunch Bunch, where he appreciated his insight into the business, so Scott put Albert on his target list as an agent he would like to be represented by. They reconnected at thr TRU auditions and are now working together.
Recently, Scott Zimmerman Booked:
The new comedy "Wine and Spirits" by Thomas Ott. The show opens on June 1 at the Playroom Theater at 151 W. 46th. Street, 8th floor. "Wine and Spirits" is being produced by Red Shark Productions, www.redsharkproductions.com.
Ensemble Member with Ripple Effects Ensemble. This is theater group, Jessie Fahay, artistic director, produces off-Broadway shows which are focused on social issues. The first production of this season will showcase the problem of human trafficking here in NYC. More can be found at www.rippleeffectsartists.com.

Another recent booking is for a new comedy going up in Sept. 2016 at an off Broadway house TBD. The play, "Elegante… A Mostly True Love Story" written and produced by James Aaronson, is a comic look at a relationship between a Long Island Jewish girl and a Brooklyn born and raised Italian boy. Both are caught up in the pressures of traditions put upon them by their parents. I play Da, the father of the the Jewish girl from Long Island.
Some Words of Encouragement From Scott:
All of the recent bookings came about because of positive energy, tenacity, and hard work. To be successful is to find work. To find work, one needs to continue to study the craft and network. An actor needs to surround him/herself with people who will support the endeavors through success and failure. Very important is networking. Talk to other actors to find out where to study, who to study with, how to build websites, how to connect with agents and casting directors. There is no one road to success in the business, there is only your road, which should have many entrances and exits on your own personal highway. Personal thanks to Scott Powers Studios….always a positive place to find good teachers, positive energy, and terrific people to connect and network with. Be nice to everyone because you don't know when they can help you or you can help them on a project, know your brand; only go for the roles that fit your brand; it will save you lots of heartache, and lastly, believe in yourself.

Matt Giroveanu
Recently, Matt Giroveanu Booked:
A Voice Over for Axe which Matt booked through his Voice Over Managers at ACM who he met at Scott Powers Studios. Check it out: (https://www.youtube.com/watch?v=b8_U6g8OCCQ)

A Co-star opposite Ray Liotta in Shades of Blue, NBC. Matt booked this through AboutFace Talent/Carson Kolker Org. who he also met at Scott Powers Studios.

Matt also performs weekly at the Peoples Improv Theater on his Musical Improv Team VERN, who will be celebrating their 100th show and 2 year anniversary at the end of this month. He also tours the country with Broadway's Next Hit Musical, a hilarious & musically improvised unscripted theatrical awards show. Master improvisers gather made up, hit song suggestions from the audience and create a spontaneous evening of music, humor, and laughter. 
Want to Follow Matt's Career More Closely?
Some Words of Encouragement From Matt:
Keep moving forward no matter what. It's too easy to get caught up in the small things that you forget about the bigger picture. You'll have a good month, then a bad month. That's the way it goes! But never forget why you're doing what you're doing – and follow that inspiration wherever it may take you.